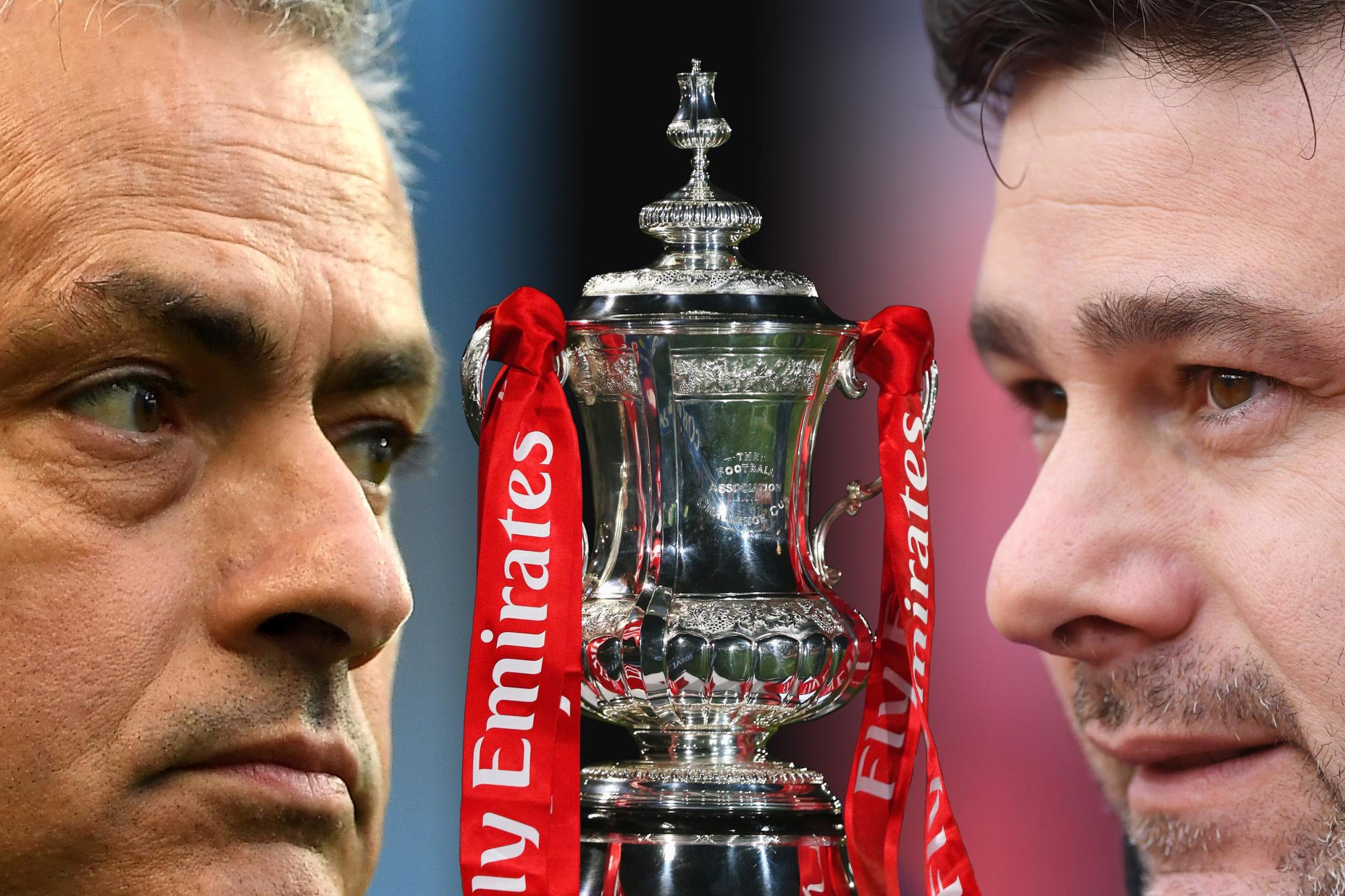 Mauricio Pochettino has not forgotten when Jose Mourinho, then Real Madrid coach, invited him into his office at the Bernabeu in January 2009, shortly after the Argentine had taken charge of Espanyol.
The pair bonded over a shared rivalry with Pep Guardiola's Barcelona and the Tottenham manager has called Mourinho "a reference when I started my career".
Yesterday, Pochettino described the Manchester United boss, who he meets in tomorrow's FA Cup semi-final, as "one of the best managers in the world".
Personally, Pochettino and Mourinho remain close but, in philosophy and approach, Pochettino is far more similar to Manchester City's Guardiola.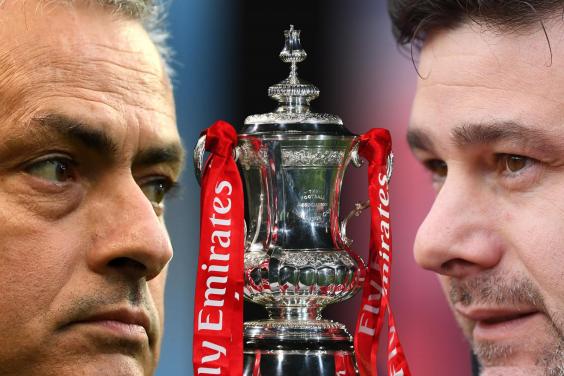 (Getty Images)
On tactics, spending, handling of the media and young players, Pochettino and Mourinho are poles apart: but nowhere are their differences more pronounced than in their approaches to silverware. Like Guardiola, Pochettino is a religious believer in 'the process'.
"The culture of winning is so important but to create that culture, you need to work a lot and take many steps," he said in March.
For Mourinho, however, the end result is the only significance.
Pochettino has therefore been sceptical about the FA Cup's value, insisting that only winning the Premier League or Champions League - the "real trophies" - would take Tottenham to a new level and instil a winning mentality in his squad. "Is the FA Cup going to change our life? I don't believe so," the Spurs boss said yesterday.
"If we are capable of winning the Premier League or Champions League, it is a moment to say the team has improved and reached the next level.
"Winning the FA Cup will be fantastic for our fans but is not going to move the club to a different level."
Mourinho, by contrast, has always advocated winning any silverware by any means and he is a subscriber to Brian Clough's theory that a minor trophy can be signpost to bigger things - a view disputed by Pochettino.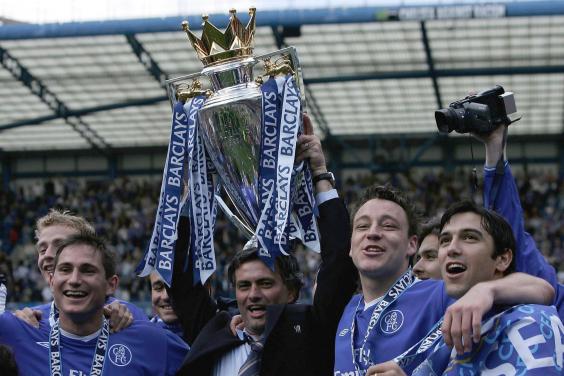 (Getty Images)
The Portuguese won the League Cup in his first seasons with Chelsea in 2005 and United in 2016 and last season he described it as a "major trophy" and "something in hand".
Mourinho has spent the week since City's title triumph reminding the world how many trophies he has won, including last season's Community Shield and Europa League.
The image of him celebrating the Europa League win on the Stockholm pitch with three fingers raised to signify a treble said everything about his approach to silverware.
The 55-year-old has been prioritising the cup competitions since the turn of the year, when it became clear that United would not catch Guardiola's City in the League.
After beating Liverpool in 2-1 in March, he described the upcoming FA Cup quarter-final against Brighton as more important and a "live or die" game - language you would never hear from Pochettino about a domestic cup match.
Mourinho's only FA Cup win came in 2006 with Chelsea, in an extra-time victory over his current club, and he celebrated in front of the Blues fans with a 'chin-up' gesture at the end of a season in which they were second best to United.
He wants to use this season's FA Cup as a similar offering to United fans, who have been cast into shadow by their noisy neighbours.
There is a danger that Pochettino's comments about the FA Cup will create a self-fulfilling prophecy - say something is not important enough and his players will start believing it - and history suggests Mourinho is justified in his commitment to lesser trophies.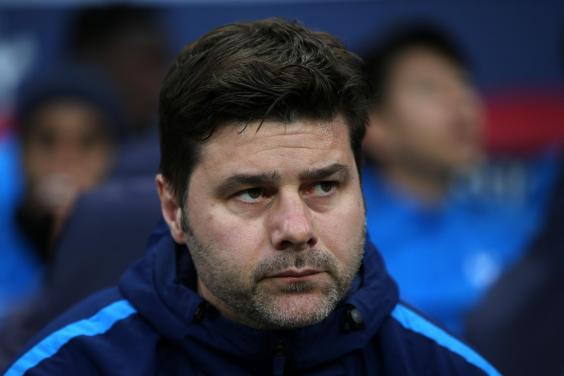 (Tottenham Hotspur FC via Getty Images)
Although Pochettino is supported by senior figures at Tottenham, who point out that the club was nearly relegated the last time they won a trophy, the 2008 League Cup, there are compelling examples of great teams using a lesser trophy as a springboard.
Clough felt the most important factor in Nottingham Forest's back-to-back European Cup wins was their 1977 triumph in the Anglo-Scottish Cup, a long-forgotten competition that only ran for six years, while United's FA Cup win in 1990 laid the foundations for their dominance under Sir Alex Ferguson.
City, under Roberto Mancini, and Chelsea, under Mourinho, began their cash-propelled journeys to League titles by winning a domestic cup.
Yesterday, it was suggested to Pochettino that both Spurs and United need to win this season's FA Cup: Spurs to signpost their remarkable progress under the manager and end a decade-long trophy drought and a 17-year wait for the FA Cup; and United to add gloss to a season that has been oddly joyless, despite their commanding hold on second place.
"Who needs it more, I don't know," Pochettino replied. "At the end it would be fantastic to finish the season with a trophy. I don't think it's about need or not need."
For Spurs, the worry is that tomorrow's match at Wembley may be decided less by need than by want. And, in that respect at least, Mourinho has the edge over his friend.