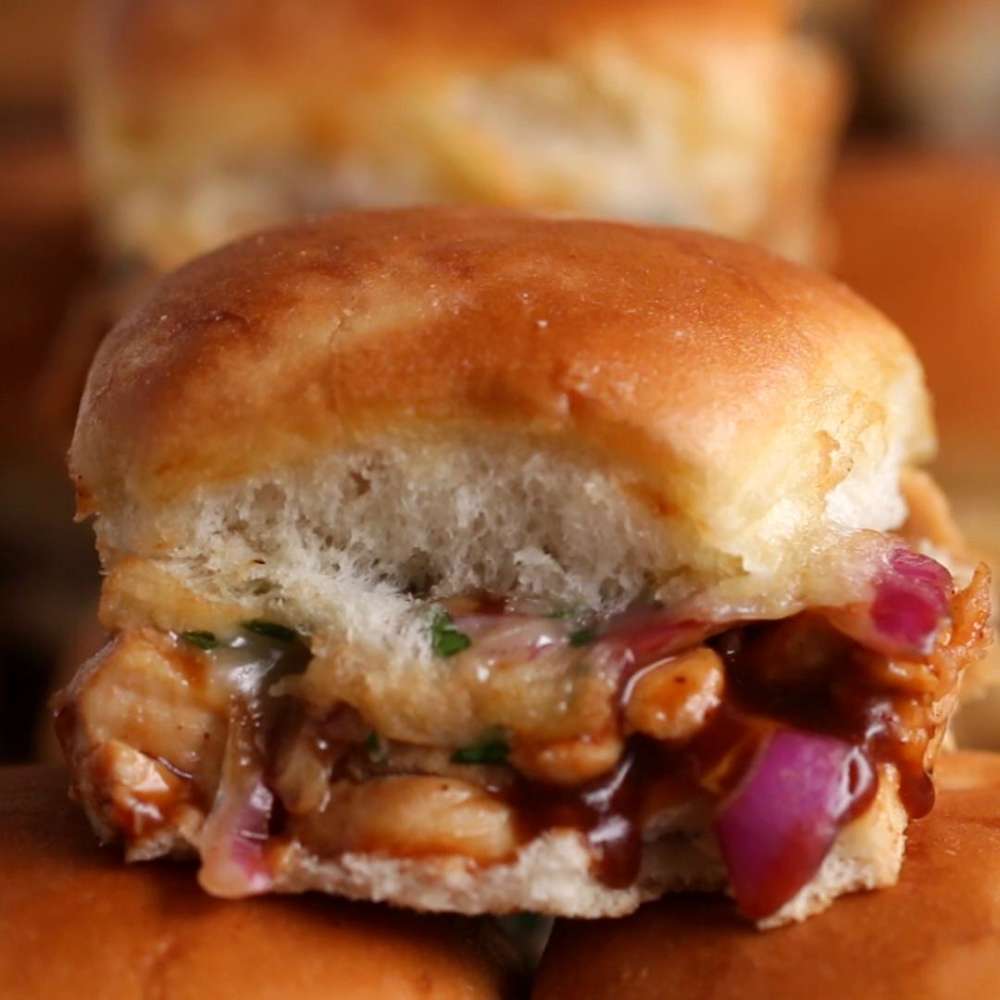 Ingredients
for 12 sliders
12 dinner rolls, or Hawaiian sweet rolls
3 cups (375 g) chicken
⅓ cup (75 g) BBQ sauce
½ red onion, thinly sliced
6 slices pepper jack cheese
¼ cup (5 g) fresh parsley, finely chopped
2 tablespoons butter
Preparation
Preheat oven to 350°F (180°C).
Slice the rolls in half lengthwise.
Place the bottom half on a 9x13-inch (23x33 cm) baking tray.
Spread the chicken evenly on the rolls, followed by the BBQ sauce, red onion, pepper Jack cheese, and parsley.
Place the remaining half of the rolls on top.
Brush with melted butter.
Bake for 20 minutes.
Slice, then serve.
Enjoy!