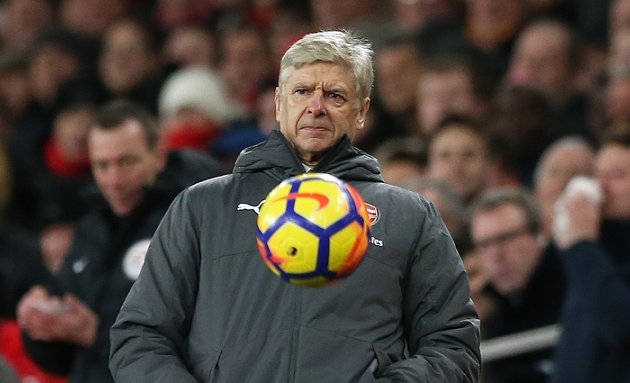 Arsenal legend Thierry Henry has urged fans to get behind Arsene Wenger in the final weeks of his Gunners career.
Wenger announced on Friday that this season will be his last as Gunners boss.
Speaking on Sky Sports, Henry said: "It as a bit of a mixed one for me because it's a sad day to see the big man leaving the club. He has some games left but I'm happy in a way that people will give him the exit he deserves.
"It's a happiness also because it's been hard for him and the club of course, let's not forget the club. I hope on Sunday against West Ham, people will go to the game and get behind the team.
"It was kind of a weird one, I don't think people thought it would come now, but he must have his reasons.
"Managers, fans from other teams (all talked about him). I remember people used to speak about how we were playing. I'm happy we can now all talk about his legacy and of course now we have to win the Europa League — it will be an amazing achievement, Arsene has never won (a trophy) in Europe before so will be a great thing and a great end."